People Are Our Power
Our clients give us their most challenging projects. They know that our staff will work to achieve their project goals; they know that our staff care about the quality of work and service they provide. EnviroSolutions combines our employees' expertise in environmental science and regulations with their common sense to provide innovative solutions. Our solutions are effective and result in site closures that are sometimes elusive to our competitors.

Internal mentoring and technical training programs at EnviroSolutions insure that knowledge and expertise within the company is distributed and implemented in all aspects of our work. Our goal of continuous improvement is key to enhancing our employees' capabilities which results in enhanced client service with each new project scope of work. Our staff and clients work together to establish quantifiable goals for all our work efforts. We continually evaluate our performance to focus our efforts to reach our clients objectives as cost effectively as possible. Our standard operating procedures facilitate efficient execution of the work effort and ensure consistency and reliability of data. We also complete client specific training and certification in order to meet or exceed our client's internal training requirements.

EnviroSolutions safety record is exemplary, with zero OSHA recordable injuries and illnesses since the company was founded in 1991.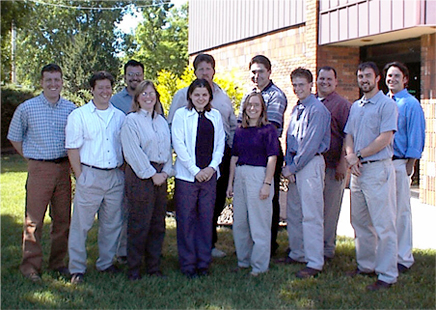 The characteristics of EnviroSolutions employees can again be summed up by our ADROIT acronym:
A – Ambitious
D – Diligent, Detailed
R – Relentless, Reliable
O – Overachiever
I – Innovative, Ideas, Initiative
T – Teamwork and Training
Conveniently, the word adroit also exemplifies characteristics of the EnviroSolutions employee.

EnviroSolutions employs individuals who demonstrate a commitment to excellence and a motivation to achieve.