PROJECT PROFILE
| OXIDATIVE REMEDIATION
Innovative Treatment Technology Reduces O&M Costs
EnviroSolutions tested and installed an innovative treatment technology that resulted in reduced O&M costs.

The state required EnviroSolutions' client to install a groundwater pump and treat system at an abandoned gasoline station. The groundwater at the site contained high levels of iron. Instead of installing an air stripper, which would have required frequent and costly cleaning, EnviroSolutions proposed an advanced oxidation system.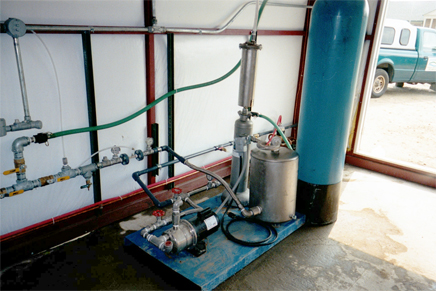 Advanced oxidation involves combining ozone and peroxide to create hydroxyl radicals. These hydroxyl radicals destroy the hydrocarbons in the purged groundwater.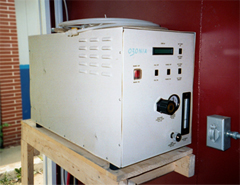 Effluent sample results showed that the advanced oxidation system removed over 99% of the BTEX in the pumped groundwater. System maintenance consists of cleaning the ozone injector every few months. This is a simple task compared to dismantling and cleaning an air stripper. In addition, air strippers at sites with similar water quality often require weekly cleaning or significant water conditioning chemicals.

Call today to learn more and have EnviroSolutions evaluate your site for applicability of this technology.